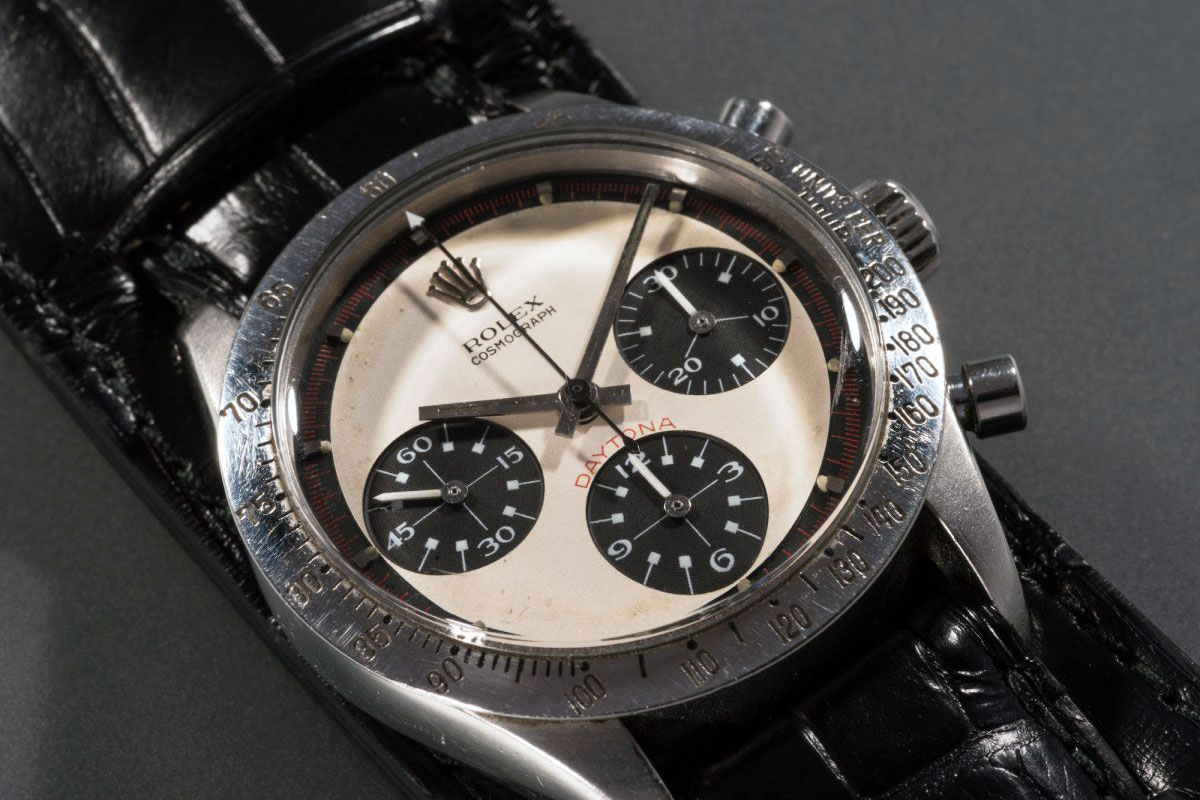 Paul Newman's Rolex Daytona is not only the most expensive Rolex ever sold, but it's also the most expensive watch ever sold in the world. It easily beat the previous record set by a 1943 Patek Philippe perpetual calendar chronograph that sold for $11 million in 2016.[2]
The opening bid for Paul Newman's Daytona started at $1 million but was immediately raised to $10 million by the first bidder, stunning the entire auction room at Phillips. Only two bidders then fought for the watch to finally settle its price at $17.8 million.
While relatively well preserved, this Rolex Daytona isn't particularly rare nor made from precious materials. But its unique story is what watch collectors are most interested in. It was given to Paul Newman by his wife, Joanne Woodward, while he was playing in the movie "Winning".


#phillips #rolex #breakingtherecord #mostexpensiverolex